Welcome to the Future of Home Energy
The sooner you can see something, the sooner you can understand and control it. Your home electricity use is no different.  
And that's why Yuno Energy is here.  
Our Mission: Help you Save

The Yuno Energy app removes all boundaries between you and your electricity data. With just a few taps, you get a crystal-clear view of every hour, unit and cent of your usage. Past, present and expected. 
So, instead of hoping to blindly avoid expensive surprises, you can focus on saving. And our service is designed to reward you for energy efficiency.
Personalised Prediction

Your path to saving begins when you join Yuno Energy and leave shocking bills behind.  At the start of each month, we provide you with a personalised usage Prediction (kWh/€) based on your previous consumption.  
So you always know your next payment in advance. You pay by debit card (like your favourite streaming service) and on a monthly billing date you choose.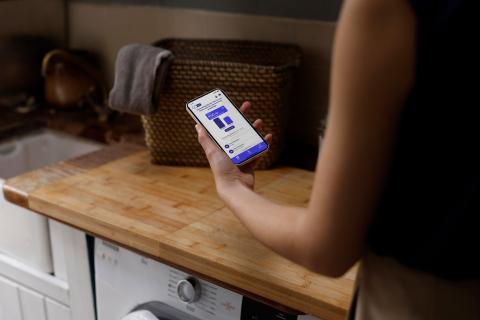 Real Rewards

Then you track yourself against our Prediction to see if you can beat it. Our app gives you the insights and updates to make smart, data-driven decisions about your usage. Plus, you'll be able to monitor and measure the effect of your changes – every 24 hours.
What happens when you use less than predicted? We deduct the difference from your next payment.  
Remember: Never hesitate to ask us for help. Our Dublin-based Support Team will take your call 7 days a week. 
Usage insights vary depending on your meter type.  Don't have a smart meter? We'll request one on your behalf if you call us on 1800 554 400.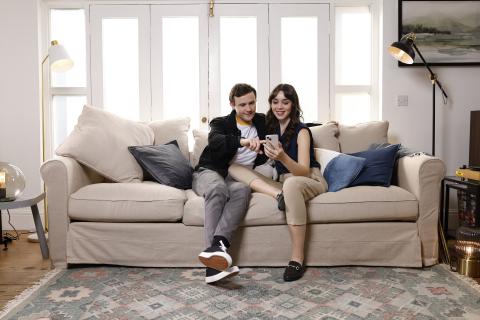 13 Years of Home Energy Innovation
This is not the first time we've disrupted the market through innovation. Our team also created PrepayPower, Ireland's largest pay-as-you-go energy provider, in 2010. Back then, like today, we recognised people needed more visibility and control over their home energy. 
And as early adopters of smart meter technology, we built app-based services now used by 175,000 homes across Ireland. Our commitment to excellent customer service is the reason why PrepayPower is Ireland's highest-rated energy provider on Trustpilot. 
"We know Irish customers want smarter options to manage their energy use. 
Yuno Energy is on a mission to help you to reduce your domestic energy bills"
Cathal Fay, CEO Yuno Energy
"Technology is also a big part of Yuno Energy's offering. It's using the latest technology to ensure a user-friendly experience for customers via the Yuno Energy app, where customers can manage and track their electricity usage and costs, get customer service support, and view their bills." 
Darragh Cassidy, Head of Communications at Bonkers.ie 
Get in touch with us
Need help or have a question? Contact our local Support Team 7 days a week by phone, email or online.
Frequently asked questions
Find no-nonsense answers to common questions about the Yuno Energy service and app.
Fix your electricity rate for the next 12 months with our brand-new discounted plan.  
Find the data you need to reduce your usage and save even more in the Yuno Energy app.  
Plus, never get another shocking bill again. 
Save up to €430** compared to our competitors' average standard rate 

Always know where you stand with advance monthly payments 

Monitor your electricity usage and spend from our app 

Your new estimated annual bill (EAB) is just €1,590
You'll need your email address, mobile number, MPRN or Eircode, and bank card.